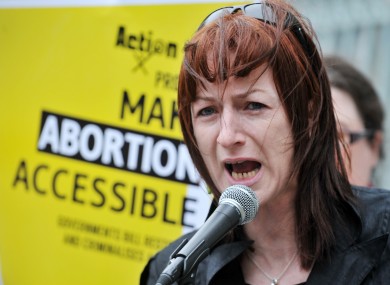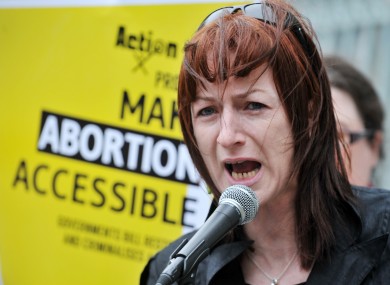 Clare Daly TD
The Pro Life Campaign has questioned the motivation behind Deputy Clare Daly's latest abortion Bill in the Dáil and the insensitive way some members of the Oireachtas have described babies with life-limiting conditions.
Commenting on the current debate, Deputy Chairperson of the Pro Life Campaign, Cora Sherlock said:
"Everyone in the Dáil knows that Deputy Clare Daly supports abortion on demand up to birth. The fact that she keeps introducing bills in the Oireachtas to allow for abortion where unborn babies have life-limiting conditions is just part of her campaign for wider abortion. But it is deeply hurtful to families who opted against abortion in these situations to hear Deputy Daly and her colleagues describe their babies as 'non-viable' and 'incompatible with life'.
"It is absolutely reprehensible that some members of the Oireachtas have described the utterly defenceless babies in these situations as 'simply a piece of flesh with no sensation, capacity for sensation or any form of feeling.' What a grossly ignorant and insensitive way for a member of the Oireachtas to describe the precious life of a child."
Commenting on the wider public debate, Ms Sherlock said: "It is wholly unacceptable that the national discussion on this important and sensitive issue should be so completely one-sided and favouring abortion.
"No one is suggesting that heart-breaking personal stories should not be heard but there must be some balance in the coverage. Parents of babies with life-limiting conditions are surely entitled to hear about the positive benefits of perinatal hospice care. There is no point in pretending this is already happening because it simply is not.
"Parents who have experienced perinatal hospice care say that while the initial diagnosis that their baby had a terminal illness was devastating, perinatal hospice care enabled them to continue the pregnancy in a way that was meaningful, positive and therapeutic. Abortion on the other hand is irreversible and parents should not be kept in the dark about alternatives. It is time for some balance in this debate," Ms Sherlock said.
Ends