News Release
Saturday 3rd May 2014
Pro Life Movement commits to challenging promise-breaking and groupthink
"We are massively encouraged by turnout at vigil," says Simons
Organisers of today's National Vigil for Life in Merrion Square, Dublin, have said they are 'massively encouraged' by the turnout at today's vigil. The vigil was the first such event since the passage of the Government's abortion legislation in 2013 and many thousands travelled from all over Ireland to the Vigil.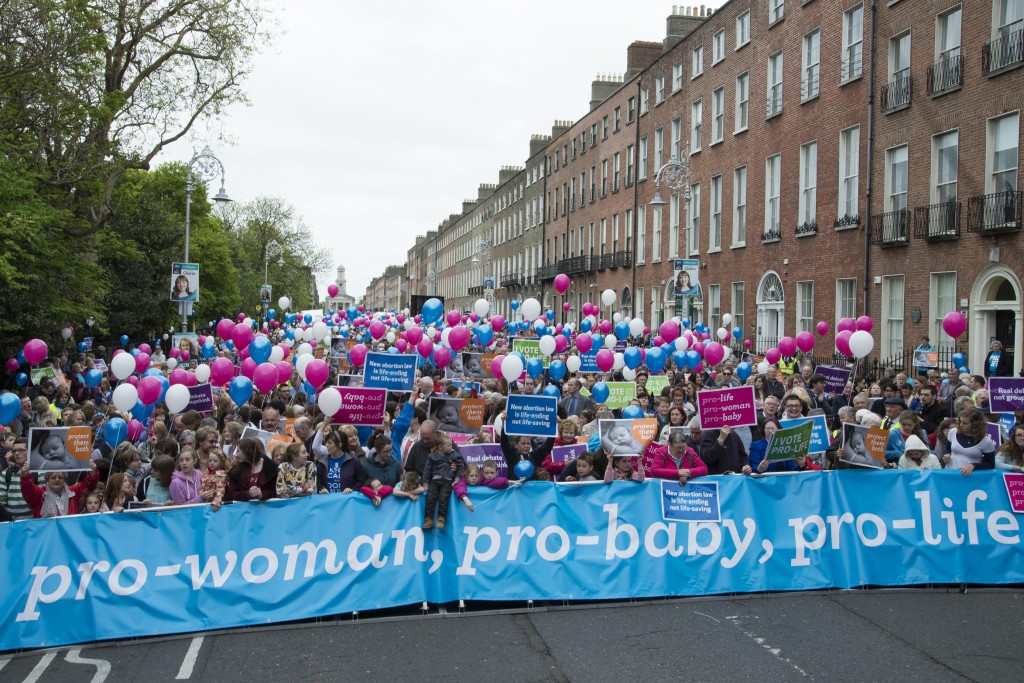 Pro Life Campaign legal consultant, Caroline Simons said: "After last year's setback, we had no idea how many people would turnout today. We realise it's going to be a difficult road back but we are massively encouraged that so many people are ready to get on board at this stage to help turn things around."
In her address to the vigil, Ms Simons said: "Senior members of Fine Gael assured their backbench TDs that once the abortion bill passed through the Dáil they would have nothing to worry about because the pro-life movement would be crushed and beaten. How wrong they were. Your presence here today is proof that we are wasting no time in starting to rebuild. It's going to take time, but when the public comes to realise the full horror of what the new legislation involves support for the repeal of the law will gather pace.
"There is nothing restrictive about the new law.  All it takes is for two like-minded psychiatrists who favour abortion to sign away the life of a baby. It is difficult therefore having to listen to members of the Government misleading the public by calling it a life-saving measure when they know it's nothing of the sort," she said.
Ms Simons told the vigil that the Pro Life Campaign will be releasing the findings soon of a recently commissioned poll showing a clear majority of women are opposed to abortion where it is shown that abortion is not a treatment for suicidal feelings.
Referring to groupthink in politics and public debate, the Pro Life Campaign's Deputy Chairperson, Cora Sherlock said: "We have to look for a new kind of politics led by politicians who have a track record of keeping their word.
"It is to these courageous members of the Oireachtas, who kept their promise and voted against abortion, that we look to, to rebuild trust in our politics, not to politicians who voted for abortion and who now, on the eve of the local and European Elections are trying to pull the wool over people's eyes with carefully-timed public interventions seeking to win back pro-life votes."
Other speakers who addressed the vigil were Lynn Coles from Women Hurt and Jennifer Kehoe, mother of a child diagnosed before birth with a life-shortening condition who is doing well now. In a special video message Julia Holcomb, former girlfriend of Aerosmith singer, Steve Tyler, spoke of their abortion regret. A new video challenging media bias was also played.